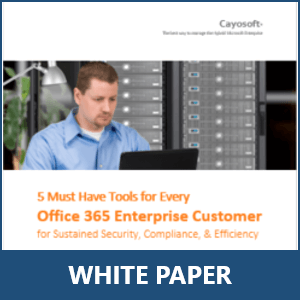 Microsoft's Jump to cloud has left enterprises searching for scalable tools to secure & simplify Office 365 Hybrid management.

This free whitepaper describes 5 Must Have Hybrid Office 365 Management Tools that Secure, Simplify, and Sustain Compliance over your daily operations.

Top 5 Tools

Demonstration Links

Tips on Securing and Simplifying

It really is that easy.