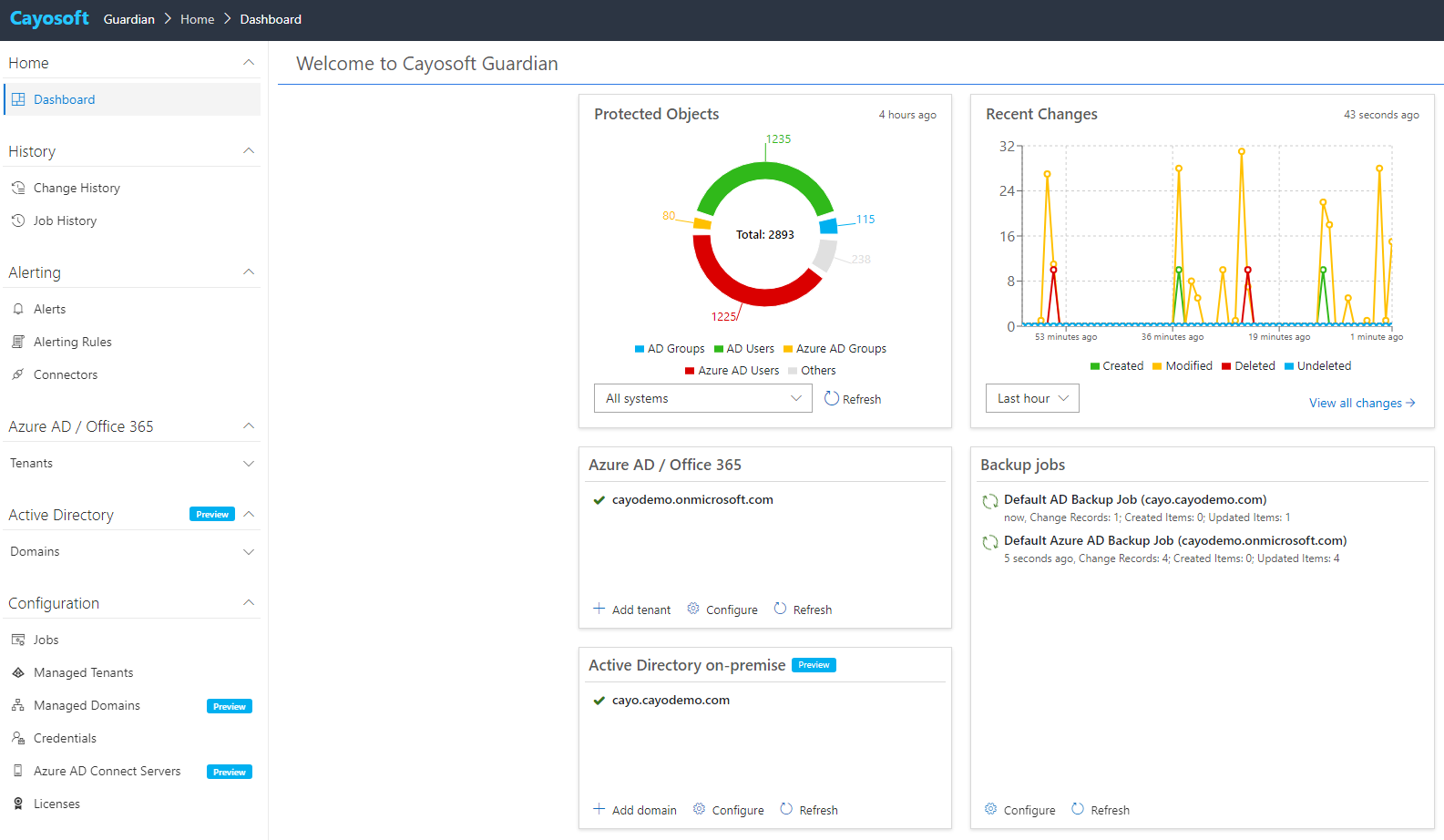 Protect Yourself from Hybrid Active Directory Data Loss.
Complimentary 25-day subscription of Cayosoft Guardian!
Whether you're fully on Azure Active Directory or operating in a hybrid or on-premises world, it's more critical than ever to avoid breaches, outages and data loss. That's why Cayosoft is proud to offer a free 25-day subscription to Cayosoft Guardian to recover and protect your data across Actives Directories.
No credit card. No commitment. Just peace of mind that you and your users are protected from AD outages.